Sensorbox
The sensor box is a compact box equipped with sensors. It is used to collect various environmental data combined with GPS coordinates and send them to our server to be analysed and visualised in further steps.
The device collects data on temperature and ambient noise and can be mounted in a variety of ways thanks to a flexible mounting system. Using an integrated rechargeable battery, the sensor box does not require a continuous power supply and has a operating time of approximately 7 days.
© aspern.mobil LAB
The box transmits the current temperature and the mean value of the noise level (average decibel) in its environment to our server every 20 minutes. We attach great importance to the protection of privacy when using this tool. The sensor box does not transmit any personal data and the built-in microphone is only used to record the noise level in decibels.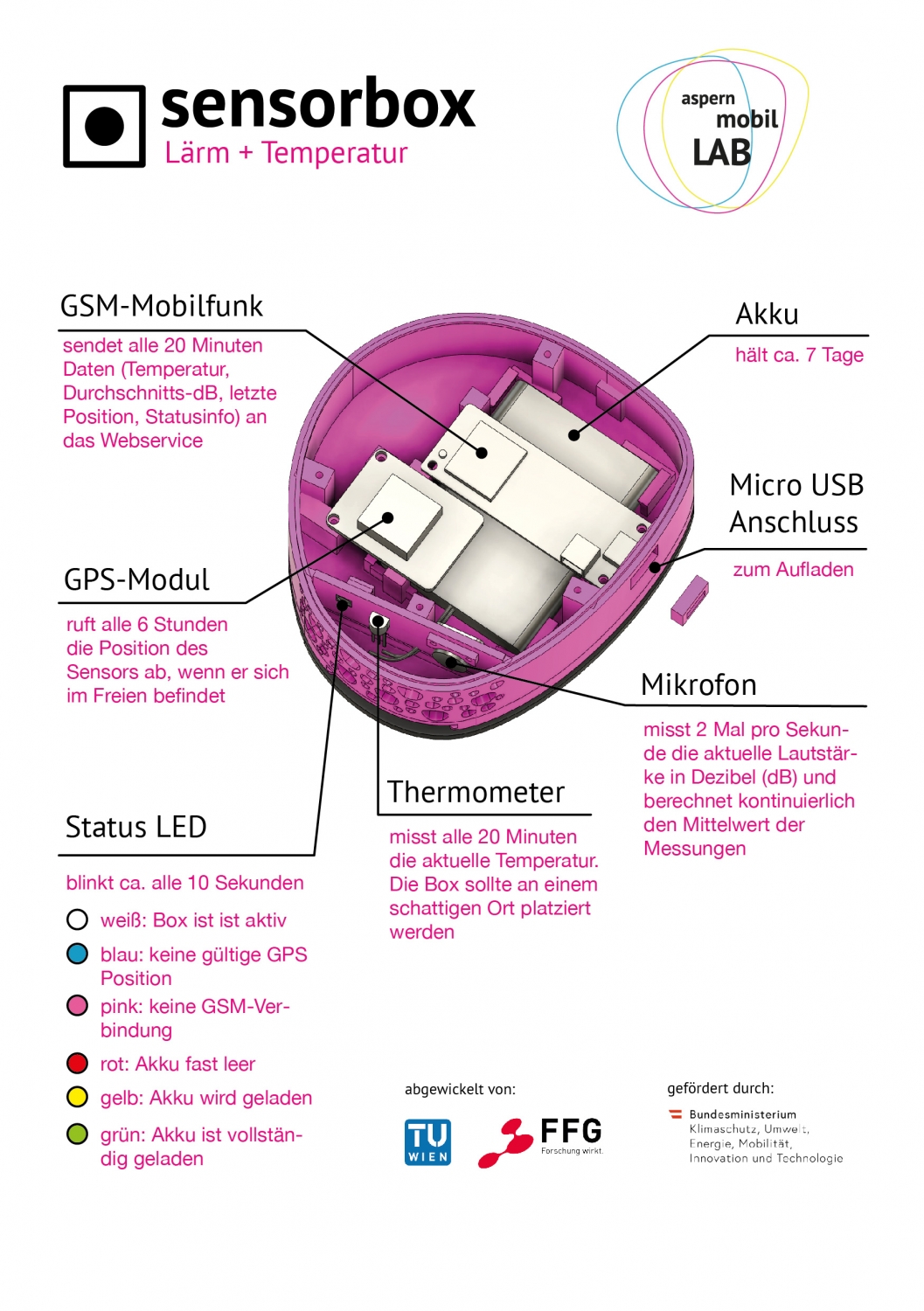 © aspern.mobil LAB
The objective of the sensor box is to raise awareness among residents about the quality of their personal environment and thus, to trigger a reflection on their personal mobility behaviour. Due to the easy handling and the compact size, the boxes can be placed everywhere where such measurements are interesting. For example, the noise level at certain traffic areas can be measured or the heat development at popular public places, such as guest gardens, playgrounds, etc. The sensors of the box can be installed anywhere.
In the future, the sensors of the boxes will be enhanced to be able to record other data, such as particulate matter. The further development of the box is user-centred in order to be able to optimally adapt the design of the box to different usage contexts.